Cryptocurrency Support Specialist
Ogłoszenie numer: 4139945, from 2021-01-26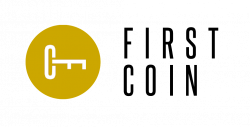 FIRST COIN is a proprietary trading company, specialized in crypto currency markets, with headquarters in Frankfurt, Germany. We trade crypto currencies and crypto derivatives for our own account on various exchanges around the world since 2014.
Cryptocurrency Support Specialist
Location: śląskie / Katowice
Reference No.: 1/2021
Job description
As a crypto currency Support Specialist you will work within a team supporting, supervising & maintaining Crypto currency trading, with the following tasks:
Actively observe the crypto market (prices and newsflow),
Maintain & monitor trading positions according to strict compliance rules set by the company,
Provide support to the trading department,
Assist with the reporting workflows,
Work on different trading platforms provided by the company
Requirements
English language (advanced level)
Economical University / Business University background preferred (graduates or students of last years)
Elementary knowledge of finance markets
Ability to learn
Experience in Crypto is not needed (training will be provided)
We offer
Full Employment contract / other options as well possible
Base salary + bonus (monthly base)
Interesting work in dynamic, young international company
Flexible working hours / together with remote work
IT equipment: laptop, screen, mobile phone
Office located in heart of Katowice, Silesia area
International Training & Workshops
Remuneration
Od 6000 do 8000 PLN
Please add the following clause: I agree to the processing of my personal data for the needs necessary in the recruitment process.
APLIKUJ TERAZ
Zobacz podobne oferty
Powiatowy Urząd Pracy w Cieszynie
Szlifierz
Lokalizacja: śląskie / Skoczów
Dodane: wczoraj
Wykonywanie różnorodnych prac szlifierskich, jak: szlifowanie powierzchni walcowych i stożkowych zewnętrznych orazwewnętrznych płaszczyzn i powierzchni...
Powiatowy Urząd Pracy w Żorach
Koordynator do kontaktów z klientami i kontrahetami w turcji
Lokalizacja: śląskie / Żory
Dodane: wczoraj
KONTAKTY Z KONTRAHENTAMI Z TURCJI. PRZYGOTOWYWANIE OFERT NA RYNEK POLSKI. Wymagania konieczne: Wykształcenie: wyższe (w tym licencjat), brak Język: turecki, w mowie...
Powiatowy Urząd Pracy w Świętochłowicach
Pracownik do produkcji elementów betonowych
Lokalizacja: śląskie / Siemianowice Śląskie
Dodane: wczoraj
produkcja elementów betonowych: płyt betonowych, słupków, okładzin Wymagania konieczne: Zawód: Pozostali robotnicy wykonujący prace proste w przemyśle...