Customer Care Representative
Ogłoszenie numer: 4183079, z dnia 2021-02-08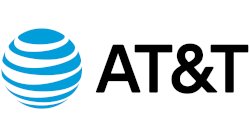 As a Customer Care Representative, youll be the voice of AT&T for the millions of customers using our U-verse & DIRECTV services - a premiere bundle of advanced TV services, high speed internet, and digital home phone. Youll play a vital role in shaping the customer experience on everything from general billing and service inquiries to troubleshooting and scheduling repairs. Were offering a chance to gain valuable experience along with access to the resources you need to make an impact on your future - and ours.
Delivering best-in-class service is just the beginning. At AT&T, were dedicated to keeping our customers connected with the people, entertainment and information they care about most. Whether youre a fresh graduate or have experience, we have the perfect opportunity to join our growing team and find out just how far a career at AT&T can take you.
Whats in it for you? As an employee of AT&T youll be eligible for some great rewards. Like working in an innovative workspace, team building events, competitive compensation, and health and lifestyle benefits.
To qualify, you will need to be fluent in English (B2-C1 level) and have the flexibility to work in a 21/7 environment to serve our global customer base. Bring your ability to leave a positive impression with our customers and well provide the training, tools and experience you need to develop your career. Experience in a technical or support center is a plus but is not essential.
Join our brand new center! AT&T office will be located in Global Office Park (Ul. Zabrska 20, Katowice).
Customer Care Representative
Miejsce pracy: śląskie / Katowice
Nr Ref.: 16053
Opis stanowiska
Respond to customer phone calls as the first line of support for AT&T
Ensure a positive experience by providing the right customer solution
Handle a range of issues related to AT&T products & services
Wymagania
Advanced spoken English: B2-C1 level
Logical mind-set and a passion for problem solving
Able to work in a 21/7 shift environment.
Basic knowledge of communication technology, e.g. internet, tv, phone
Good organization skills and attention to detailhe right attitude and work ethic for a fast paced team environment
Oferujemy
Contract type: Unlimited, full-time contract
Working hours: Mon-Sun, 8-hour shifts, covering 11AM to 8AM (focus on afternoons, evenings and night shifts), plus weekends
Start date: February 1st 2021, March 8th 2021
Selection process: online technical testing, video interview screening, online live interview with manager(please have your webcamera ready)
AT&T Katowice - new building in Global Office Park, Zabrska 20, Katowice
Salary: From 4,400 ZL brutto per month. Actual salary is likely to be higher based on skills, knowledge and experience. Additional compensation may be paid for shift working.
Prosimy o dopisanie klauzuli: Wyrażam zgodę na przetwarzanie moich danych osobowych dla potrzeb niezbędnych w procesie rekrutacji.
APLIKUJ TERAZ
Zobacz podobne oferty
Powiatowy Urząd Pracy w Pszczynie
Asystent architekta
Lokalizacja: śląskie / Wisła Wielka
Dodane: 2021-03-01
sporządzanie koncepcji architektonicznych, inwentaryzacji, wizualizacji 3D Wymagania inne: osoba powyżej 30r. ż., wykształcenie wyższe, praktyka przy...
Powiatowy Urząd Pracy w Wodzisławiu Śląskim
Architekt
Lokalizacja: śląskie / Wodzisław Śląski
Dodane: 2021-03-01
projektowanie budynków mieszkalnych, wykonywanie wizualizacji Wymagania konieczne: Wykształcenie: wyższe (w tym licencjat), budowlane, kierunek: architektura
Architekt
Lokalizacja: śląskie / Katowice
Dodane: 2021-02-28
Prężnie rozwijająca się firma budowlana zajmująca się kompleksową realizacją inwestycji budowlanych na terenie Śląska poszukuje osób na stanowisko...