Sales Engineer Packaging
Ogłoszenie numer: 5760186, from 2021-10-21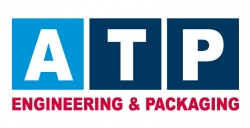 Our company is a growing technological leader in high speed pick and place robotic packaging lines for the food industry based in Barcelona, Spain, and we are looking for a Sales Engineer to work from our office in Poland.
Sales Engineer Packaging
Location: śląskie
Job description
MAIN RESPONSIBILITIES
Market up to date analysis and research construction and updating of international customers base, contact and follow-up of contact with key customers (company owners, engineering directors, plant directors), market analysis, trend monitoring.
Arrangement and taking part in business trips, meetings with customers, visits to customers factories to understand their needs, presentation of ATP lines and Partner's machinery.
Collection of project data and information about the customers, project monitoring.
Preparation of project specifications, arrange samples shipment between customers, ATP and Partners.
Coordination of correct, fluent and up to date information exchange between customers and Partners involved in the project.
Streamlining of commercial projects - explanation and project analysis, cooperation with internal and external ATP customers, particularly commercial and technical departments, exchange of information between external and internal customers.
Taking part in commercial contracts preparation.
Arrangement and take part in reference visits with customers (both in Poland and abroad).
Cooperation with ATP Partners and other equipment providers required by the customer (inquiries about offers, amend offers).
OTHER RESPONSIBILITIES
Assistance and support in the organization of international trade fairs.
Assistance to the purchasing department, spare parts, after-sales services (organize technical visits, trainings, commissioning).
Teamwork with Marketing Department in:
Obtaining leads.
Translation of promotional materials.
Contents of newsletters, web updates.
Trade fair preparation.
Other jobs that may arise during the sales process, project management.
Requirements
MINIMUM EDUCATION
Technical or Higher Industrial or Mechanical Engineering.
Higher Degree International Trade.
Master in International Trade.
Other technical training: mechatronics, etc.
PROFESSIONAL EXPERIENCE
More than 8-10 years as a commercial in companies in the packaging sector, ideally robotic department.
More than 5 years as a sales representative for packaging companies.
Good knowledge of Polish customers in the food and cosmetics industry.
Direct contact with key customers and decisive people from the industry.
LANGUAGES
Native Polish
English level C1 fluent is a MUST
Spanish fluent as an option
Other valuable languages: German, Russian
SOFT SKILLS
Autonomy and good work self-management
Ability to work in team
Time management
Dealing
Analytical thinking
Critical thinking
Active listening 
Creative mindset to understand customer needs
Leadership skills
Empathy
Proactivity
TECHNICAL SKILLS
Microsoft Office excellent command
Google Workspace fluent command
Solve or other CRM system fluent knowledge
AutoCAD basic knowledge
SketchUp advanced knowledge
OTHERS
Availability to travel 80% of the time (national & international trips)
Driving License
We offer
Salary according to the experience provided and training
Company car
Challenging, interesting job in an international company
Professional trainings
Please add the following clause: I agree to the processing of my personal data for the needs necessary in the recruitment process.
APLIKUJ TERAZ
Zobacz podobne oferty
Inżynier Sprzedaży z j. niemieckim (automotive)
Lokalizacja: śląskie / Częstochowa, Gliwice, Katowice, Kłobuck, Racibórz, Rybnik
Dodane: 2021-09-28
OBOWIĄZKI: pozyskiwanie nowych klientów i współpraca z kluczowymi partnerami firmy doradztwo techniczne i promowanie produktów firmy na zewnątrz przygotowanie...